The ValgOrize project can look back at another few months of promising research and interesting news. Find out more in this May newsletter!

ValgOrize Newsletter June 2020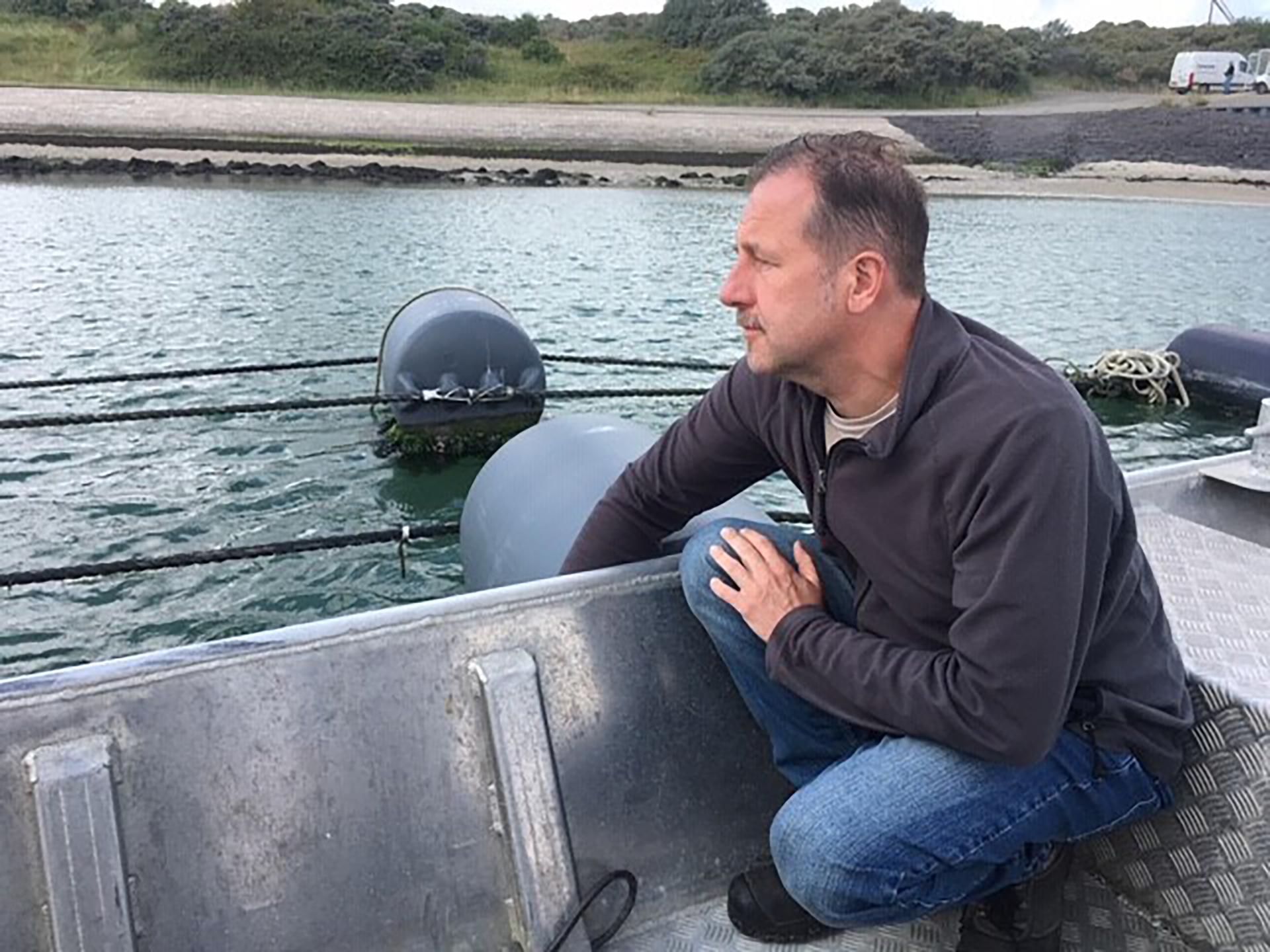 Allow me the pleasure of (re)introducing you to the world of ValgOrize. The main aim of this scientific project is to analyze and optimize the taste of seaweed and microalgae for the European food market. The intention is to encourage the European consumer to consider eating algae. A total of 11 partners from France, The Netherlands, the UK and Belgium are working together towards this goal.
The project has already celebrated its first birthday and we have published the first results. The ValgOrize project will run for another two years, with many more results to follow! I will let this newsletter speak for itself, and I kindly invite you to take a visit to our website to find out more. Enjoy!
- Johan Robbens (ILVO), project coordinator
In each newsletter, we introduce two of the project partners and their role within the ValgOrize project. In this issue, meet partners Noordzeeboerderij and Nausicaá!
Noordzeeboerderij is committed to creating a strong and healthy Dutch blue economy by building an inclusive community for powerful collaborations throughout the value-chain of seaweed. ValgOrize fits right in to this mission.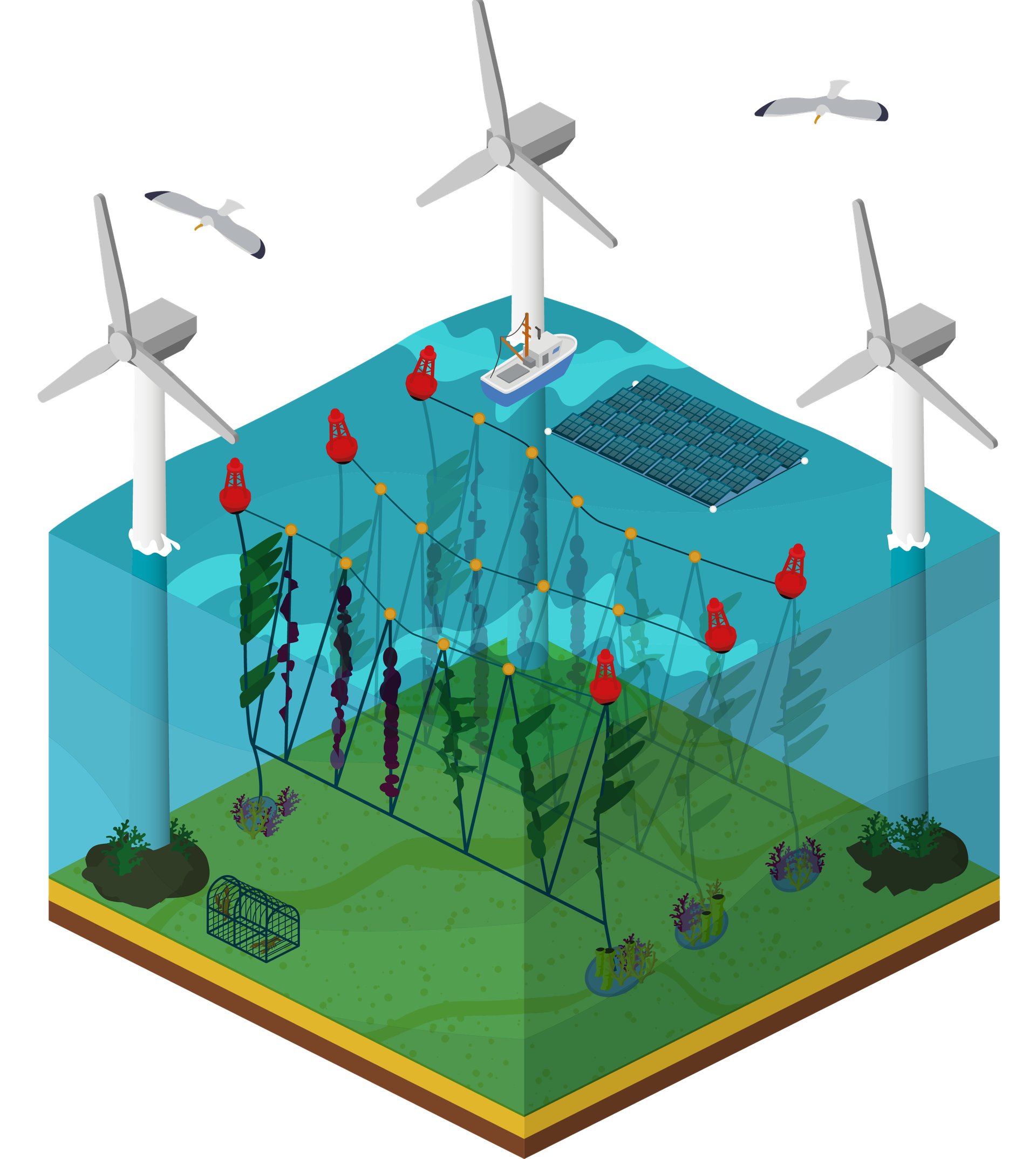 Not only is Nausicaá the largest public aquarium in Europe, it also engages in collaborative projects with other aquariums, museums, a variety of knowledge centers, several government agencies and professional networks in France and abroad. ValgOrize is just one of many projects that Nausicaá is involved in!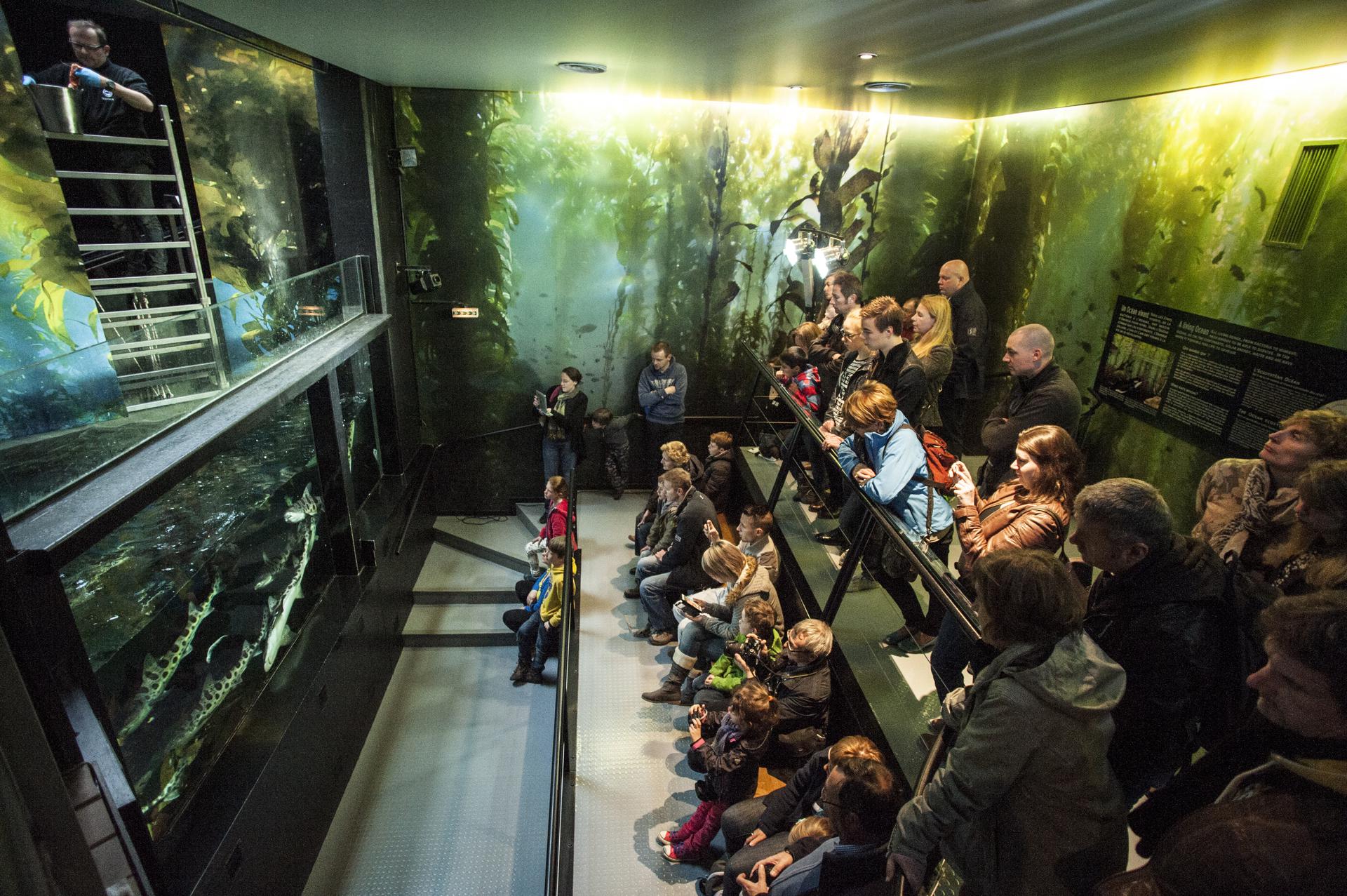 © A. ROSENFELD – Nausicaá
There are several types of algae being studied within the ValgOrize project. These algae have been selected based on features that can be interesting for the food industry. In every newsletter we will introduce a new type of algae. This time, we present to you… Sugar kelp (also known as Royal kombu)!
Textures:
- Raw: crunchy
- Cooked: melting
Flavours:
- Raw: sweet
- Cooked: sweet, with hazelnut flavours
What to eat it with: Used as a flavour enhancer, so it can be added to a dish as seasoning.
FEED TRIALS WITH ALGAE FOR BROILERS AND LAYING HENS AT ILVO
Can chickens, and by extension their derived products (meat or eggs) benefit from the addition of algae to their feed? The ValgOrize project is taking a zero-waste approach to meeting the goal of sustainably produced, tasty and high-quality algae for human consumption. To valorize the algae by-products, ILVO researchers are therefore studying whether they can be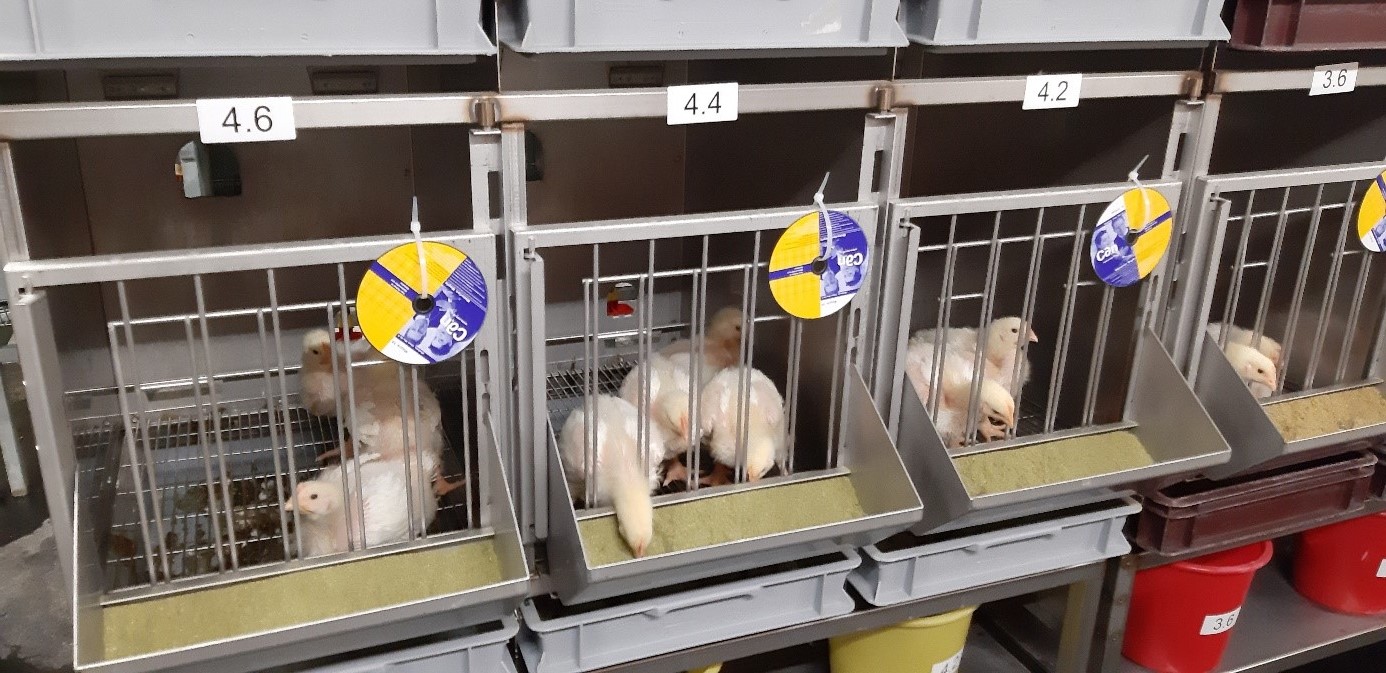 included as an ingredient in chicken feed. The preliminary results seem promising; not only do many types of algae possess high protein levels, they could also be beneficial to the fatty acid and amino acid composition of the eggs, and even influence the colour of the yolk. "But amino and fatty acid composition, feed digestibility, as well as flavour of the end product and other aspects need to be studied before we can introduce this as a standard practice", says Johan De Boever, feed evaluation expert at ILVO. "That's why the by-products from the ValgOrize food-related studies are also being studied."
Research in Motion: Market Study on the Potential of Seaweed Food Applications
In Europe, the availability of quantified and accurate seaweed market data is limited. Whilst reliable market data is essential for the further development, growth and professionalisation of the sector. In order to get more insights in the potential EU market for seaweed food applications, Noordzeeboerderij is conducting a market study as part of Valgorize Work Package 4: Valorization. This study will build on the already published preliminary research about the existing market for seaweed food applications. The aim is to gain a better understanding of the market volumes, type of products, seaweed species and form, market drivers and barriers, growth potential and main stakeholders in the European market. To contribute to this study and share your valuable insights, please reach out to Lotte Bronswijk from Noordzeeboerderij!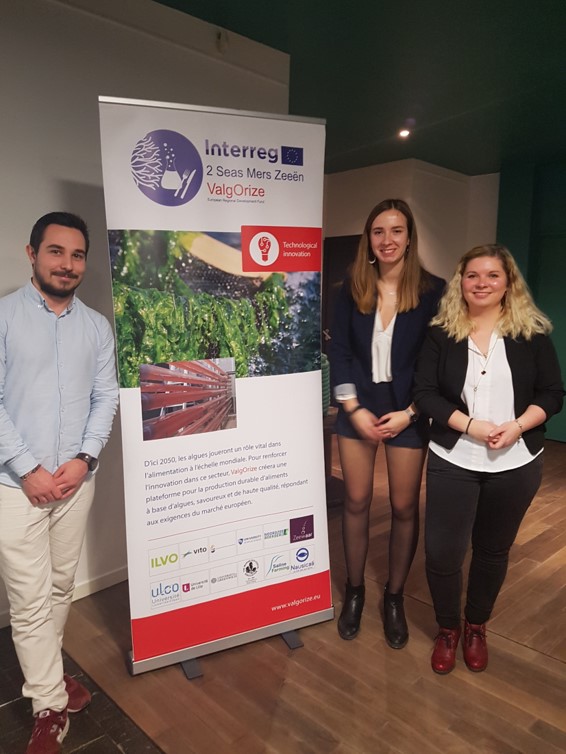 The ValgOrize project has inspired three graduating students of the Master FOGEM (Functioning and Management of Marine Ecosystems) program, co-chaired by the Universities of Lille and Littoral Côte d'Opale.
They developed and sent different questionnaires about algae to the general public, scientists and professionals from a variety of fields in the French 2 Seas region, and received over 300 answers. The student presented the most important results from their survey.
19/3/2020: Third partner meeting, online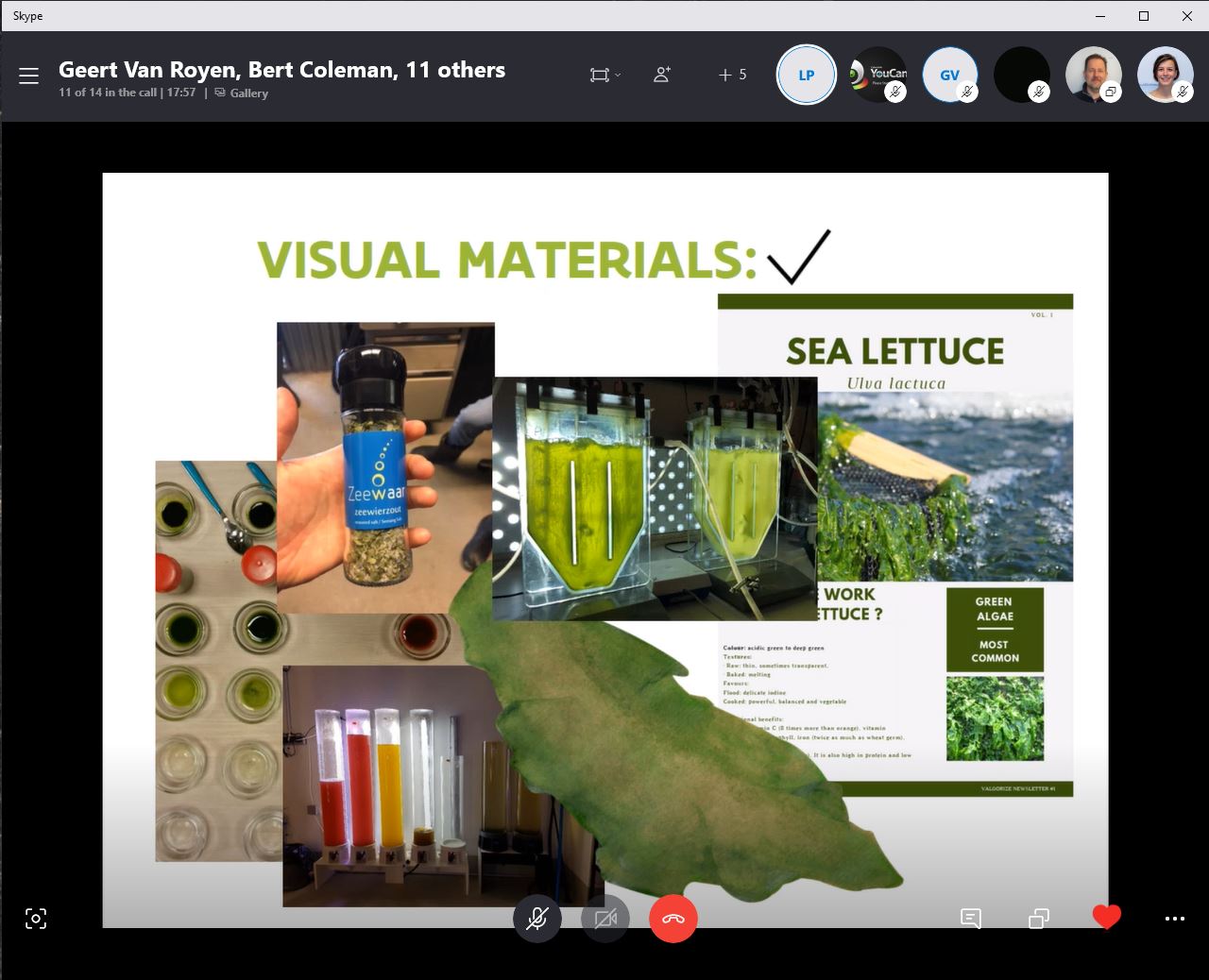 02/4/2020: Technical Webinar on Valorisation of Seaweeds by European Algae Biomass Association (EABA)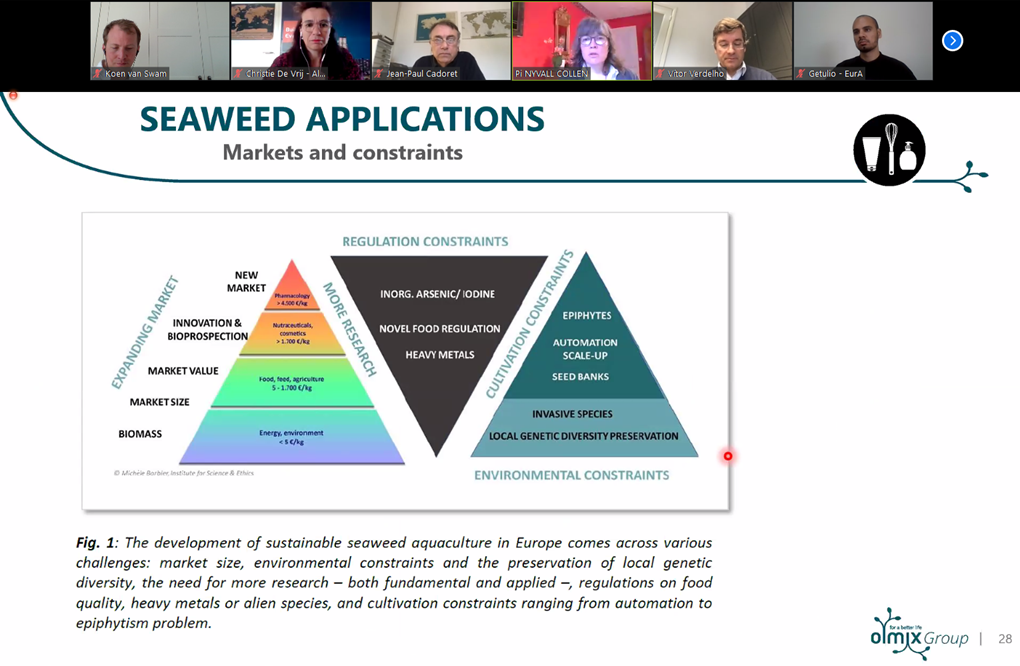 Webinar for the development of a EU seaweed strategy
Thank you for reading this second newsletter! The next one will arrive in your mailbox in about 6 months!